MD Message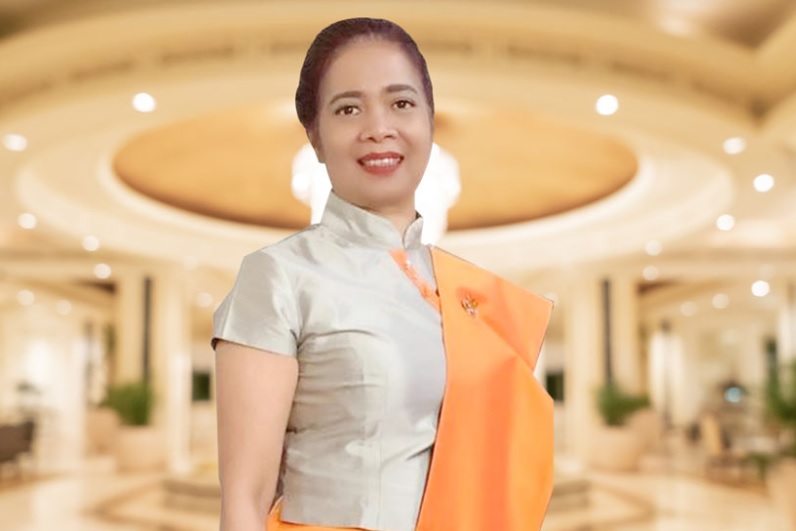 Rohto-Mentholatum (Myanmar) Co., Ltd., is the Multinational Subsidiary of Rohto Pharmaceutical Co., Ltd., a more than 120 years old company and was established in Japan on Feb 22, 1899 and one of the most well-known companies in the OTC, Eye drops market in Japan. It is also listed on the Tokyo Stock Exchange in Japan as First Section. Rohto Company now distributes a wide range of high quality products with Japanese technology in more than 130 countries. V.Rohto has been penetrating the market in Myanmar since 1996.
Then we officially registered as a Foreign Investment Company under the Ministry of Investment and Foreign Trade; In Foreign Direct Investment (FDI) on 14th September 2012. A factory was set up in Mingalardon Industrial Park and we manufactured and distributed in both packaging and filling more than 90 products to date. Our Rohto-Mentholatum (Myanmar) Co., Ltd (RMM) celebrated its 8th anniversary on 14th September 2020. This milestone is testament to the support we have received from our customers as well as from all partners involved with RMM. We are deeply grateful for this support.
Our current corporate slogan "NEVER SAY NEVER" indicates our stance in never dismissing anything as impossible. This does not mean engaging in work with brute force; rather, it signifies that we are prepared to face difficulties head on in order to achieve happiness and help others. As the saying goes, "Health is a big bribe". Everyone must choose a healthy lifestyle. Healthy Youthful beauty practice and Habits that we also need to nurture our environment. For this purpose, the motto of Rohto-Mentholatum (Myanmar) Co., Ltd, "We are not selling Product. We are selling Lifestyle, Fashion, Health and Habit". We will intend to make it happen. Rohto-Mentholatum (Myanmar) Co., Ltd. is also working on a strong Corporate Governance system to ensure greater efficiency and accuracy in line with the above objectives and Five Pillars of the Corporate Governance system such as;
Policies and Procedures
Internal and External Audits
Assessments
Compliance Monitoring Reports
Business Loss/Gain Assessment
If necessary, we establish and revise Standard Operating Procedures and changing. To achieve long-term development, we do not wait for Next or New Normal during this economic crisis and focus on the following ultimate management strategies and providing services in the form of Governance for sustainable development.
Employee Engagement
Accountability and Transparencies of individual employees
Practicing the Ownership Mindset
Managing the business align with Rohto Global Business Polices and Government Regulations & Restrictions to adjust function efficiently.
Flexible adjustments as needed to integrate with major distributors and customers in the Market.
Adapting rapidly to market changes amidst the challenges we face with speed.
Technically robust, based on digital transformation.
As the business grows, we aim to develop good ethical practices among society. Our commitment to manage the social, environmental and economic effects of our operations responsibly and in line with public expectations that Corporate Social Responsibility (CSR) that take into consideration the environment to commit.
In doing so, we will focus on the "Triple Bottom Line" of People, Planet & Profit. Social and environmental performance; We are also enthusiastically providing support. Last year, we traveled around the country and held a series of awareness seminars on climate change and educate about prevention of diseases with our Acnes Brand Ambassador which was successful. We introduced the Mandalar Eye Care Center collaborated with Mandalar Hospital in Mandalay with professional Ophthalmologists from Japan and other foreign countries together with local Ophthalmologists and working with Modern equipment. It aims to provide free medical care to those in need and at affordable rates for those who can afford to contribute society and eliminate unnecessary blindness and collaborate with key Charity Organization.
Last, but not least, the completion of the construction of a Second Phase of factory, we are committed to producing and distributing quality health and beauty products in line with Japanese technology, and pledge to work for human and environmental impact.
Thank you
Regards,
Sandar Shwe